For frequent travelers, knowing the local language is pretty important. Whether you're asking for directions, ordering food or discussing the details of that last business meeting, being able to communicate with others can help you do your job to the best of you ability. It can be intimidating to learn a new language. Conventional ways can take a lot of time, energy, focus and money. However, there are a ton of great (and some, FREE) apps and language tools that can help. Here's Travalet's Learning a New Language tips and tricks!
Flash-card based app, Memrise, incorporates history, science, grammar and other nifty tidbits. Memrise is built on the idea of having fun while learning a language so it offers a more game-based approach to the flashcard/memorization idea. As you progress through your language of choice, you'll receive points and awards for your accomplishments. Oh, and Memrise is FREE!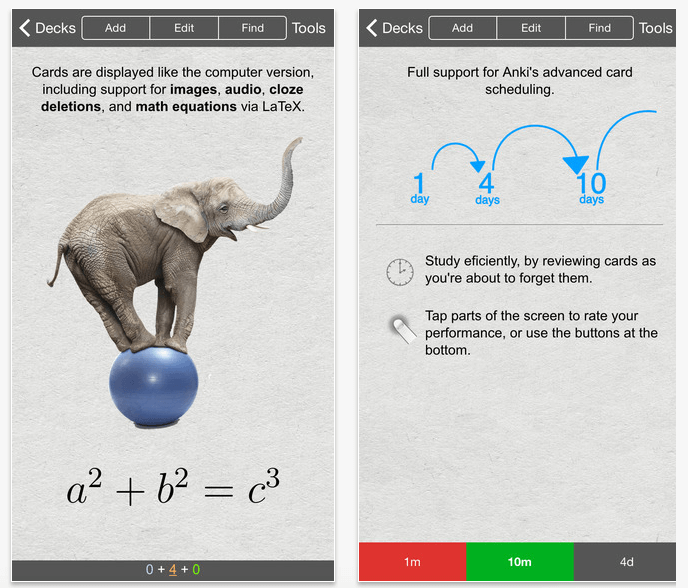 Using flashcards and memorization, Anki is a great option for jumping into language-learning. Anki will present you with either an image, sound, or phrase and then challenge you to commit them to memory. Building off of connections and interpretations, these flashcards will have you learning a new language in no time.
Heading to a country with a language you've never spoken? Anki is a great way to quickly memorize some words and phrases. Learning the same way you picked things up in elementary school, Anki is intuitive, effective, and fun. It might seem a little steep, but for $24.99, this comprehensive app is very worth it the cost.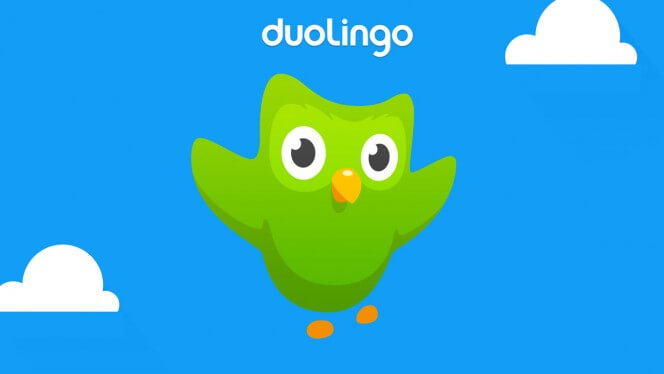 Voted one of the best iOS apps of 2015, Duolingo is unlike the first two language learning tools in that it doesn't solely rely on just memorization techniques. Of course, you will be memorizing and translating, but DuoLingo is based on the idea of learning by doing. The app has users translate websites in order to understand the language in real-life scenarios. DuoLingo also adds a gamification aspect by giving users lives/points  in order to increase the "risk" factor. Lose too many points and you won't progress to the next lesson. Duolingo is also free.
What makes the Pimsleur Method unique is its focus on hearing. By using audio-based learning instead of flashcard-esque' methods, you learn as you speak along with the instructor who introduces new terms throughout the session. Each lesson is around 25-30 minutes long and, while this is a paid product, there are over 50 different languages to choose from so it's well worth it for those who learn best with this method.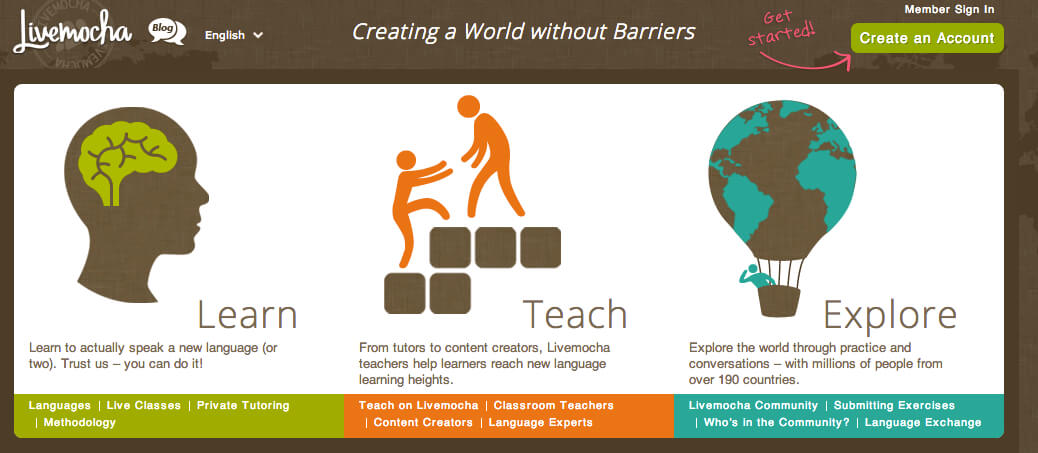 Livemocha is a great learning tool which uniquely uses both recorded and live sessions with real-time interaction. Livemocha also provides users with a language community where learners can speak with others who are learning the same language. With this extra learning outside of individual learning sessions, users can grasp the language quicker and easier. Most of the content on Livemocha is free, and users can choose from 38 different languages.
Don't catch that next plane without brushing up on a few new phrases. With these great learning tools, you can make learning a new language fun, affordable, and effective.