I like London. So much, in fact, that I have spent a lot of time—totaling close to three months—traveling and touring London and its surrounding areas. For that reason, when business brought me to London and I found myself with a spare day, I decided to explore somewhere new. Destination: Dublin. To help you plan you next trip, I've written Travalet's Pro Traveler: A Sampling of Dubin.
Spontaneity doesn't phase Travalet; within the hour of my wanderlust kicking in, my agent was able to book me on an early morning flight for the next day to Dublin, arrange for a driver from my hotel to Heathrow and remind me to exchange my GBP for Euro.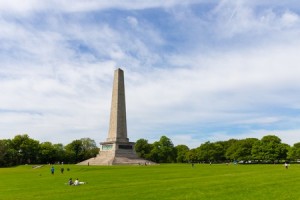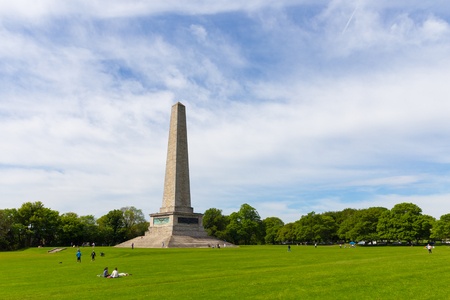 It was a short flight from Heathrow to Dublin, and the added comfort of semi-privacy in a properly reclining business class seat made the flight perfect for a relaxed start to my one-day getaway.Upon arrival in Dublin, I headed straight to the historic grounds of Phoenix Park, near the city center. I had heard about Farmleigh Estate, the centuries-old stately home of the Guinness family, and wanted to see it in person. I arrived in time for the first morning tour of the house, which, I learned had been restored to its full glory in a series of projects beginning in the early 2000's. The style of the estate was a bit eclectic, gathering architecture and décor from numerous periods, and came complete with a ballroom and conservatory. We learned the difference between the uses for a lady's drawing room and her boudoir as well as a gentleman's study and his library.
It was a surprisingly warm spring day and I could have spent it all at Phoenix Park, but there was more to Dublin that I wanted to see, so by early afternoon I headed for St. Stephan's Green. I enjoyed exploring the park and did a fair amount of people-watching. At one point I came face to face with a bust of James Joyce (luckily there was a plaque letting me know it was him) in commemoration of his contribution to literature. There were numerous other statues and monuments of interest throughout the park, many paying homage to great contributors to art and literate, and others to historic events, including a haunting memorial of Ireland's Potato Famine.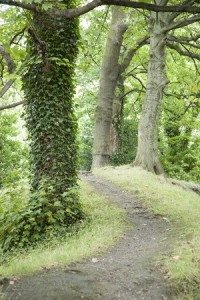 Perhaps my favorite part of Stephen's Green, though, was a garden made accessible to the visually impaired. The garden was resplendent with plants and flowers chosen especially for their scent and resilience to human handling, in addition to their visual appeal. This was my first visit to a garden in which I was invited to touch the foliage.
No trip to any Irish city would be complete without a nod in acknowledgement of the country's rich drinking heritage. With this in mind, now towards early evening, I visited the Irish Whiskey Museum and joined an entertaining tour of the museum which gave the history of Ireland's whiskey, some personal history of our tour guide and a tasting of several whiskeys in which we were given a demonstration on how to properly appreciate the subtle nuances of flavor within each. The museum's décor was a comfortable combination of kitsch and cozy, resulting in an overall inviting atmosphere. After the tour, I stayed on at the museum's café, enjoying the company of fellow tourists until it was time to head back for the airport.
Like any good visit abroad, I took leave of Dublin with mixed feelings: the satisfaction of a trip well-spent as well as a niggling desire to return and explore the city more intimately.